Dagga Academy is a learning network created by The Future Cannabis Project, an events and media collective exploring cannabis history, cultivation, policy, advocacy, health, science, business, and culture.
You may know us from the live shows we do with agricultural experts on YouTube, interacted with us on Discord, Instagram or Twitter, or purchased specialty garden supplies at dagga.garden, our online store.
We launched Dagga Academy in fall 2021. Our goal is to blend online courses created by the experts we've long admired with social media tools that allow for rich peer to peer learning.
Here's a look inside. We hope you'll join.
When you log into Dagga Academy, you have easy access to sharing thoughts and photos, seeing what others are doing and accessing the academy resources.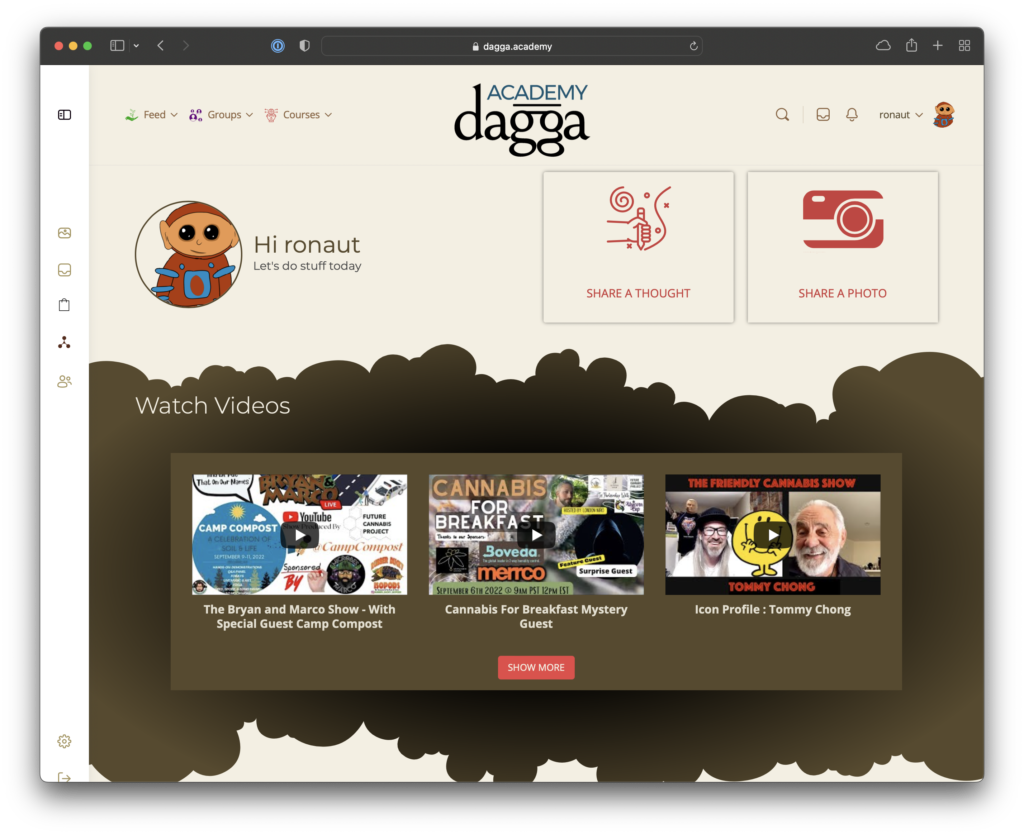 The community newsfeed is where you can share your images and thoughts, and see what others have to say.
Have plants and flowers you want to share. Upload your photos and select whether you want your images to be seen only by a select few or by the community at large.
We're starting to add courses to Dagga Academy. Some are for industry professionals. Others are for enthusiasts looking to get their gardens to pop. Let us know what type of course you're looking for and we'll work with an expert to create it.
We have a growing variety of groups where you can connect with specific breeders, or around a specific topic like living soil. Here you'll find message boards, photo galleries and generous folk willing to answer questions about your grow.
Meet new friends and interact with experts. Connecting with individuals lets you communicate privately.