J Trees Familytreeorigins – Dies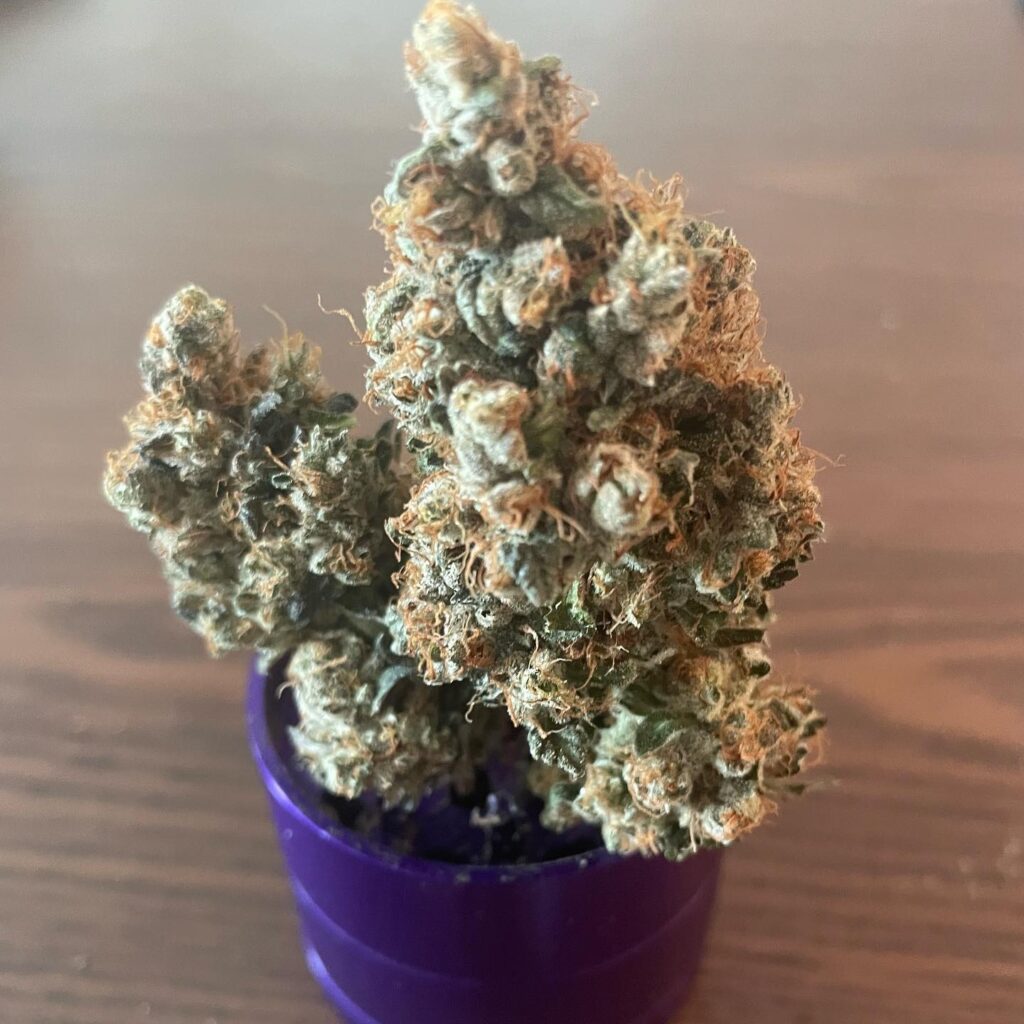 Genetics: Chem91 x CMA [MA Super Skunk] (maybe)
Bag Appeal: Living up to its immaculate reputation, J Trees Diesel looks equally rustic and composed. The massive edged nugs display a mixture of sparkling greens. The plump calyxes are coated in a tight layer of lacey trichomes and practically explode with a fatty resin. The buds break down with ease and retain a densely aerated quality, highlighting a thoughtful dry and cure.
Aroma: Soft and meaty, the aroma of the diesel is unique to me. With disputed genetics, the acrid fermented organic profile is as massive as the nugs. I had the honor of a brief exchange with @soursilicate , and he said there is a "change your day" quality to the terps of real Diesel. The warm sour milk funk that radiates from the bracts certainly fits that description.
Flavor: A heavy translation of the aroma, the flavor of the Diesel is fuel forward, with an unexpected ethanol kick. It has a slightly lactic dry aged taste that is purely savory. Making good on Volkswagen's fraudulent claims, the Diesel burns cleanly. The delicious smoke left my throat and nose coated in terps and yielded a creamy ash. The exhale tasted like turkish coffee and chem, and hovered on my tongue and lips. The potent effects were relaxing and happy, set in gently, and left my entire body feeling weightless. Effortlessly euphoric and as pleasant for a wake and bake as it is before bed, I understand why some people exclusively smoke Diesel.
Rating: 9.3/10
#jtrees#smallbatch#diesel#cleandiesel#livingsoil