Nameless Genetics – Megawellness OG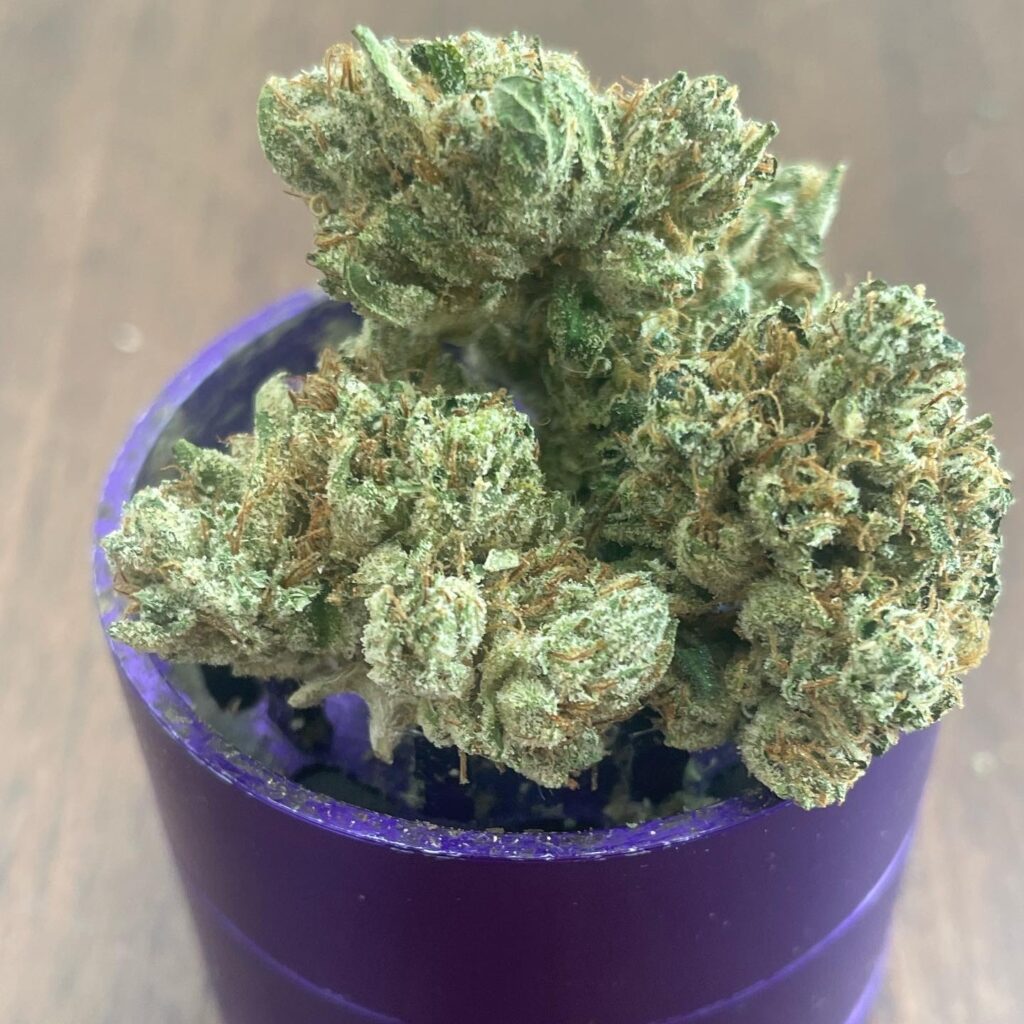 Genetics: Unknown
Bag Appeal: The Megawellness OG looks like a well-grown OG kush. Some sugar leaf is left on the outside of the bulbous nugs, but otherwise the buds look lively and proper for an OG. The bracts have a key-lime hue and are entirely coated in large trichomes. While the nugs themselves are fairly open, the calyxes are extremely resinous and well cured.

Aroma: The Megawellness OG has a sharp fuel smell that is complemented by an equally sharp lemon. The dark aroma is properly gassy without any funk, which I consider to be a massive positive. The tart component is distinctly lemon, and has a cooling quality that reminds me of a supermarket lemon iced tea.
Flavor: The aroma of the Megawellness OG translates to flavor fairly well, but is only available in bursts, as it doesn't burn particularly well. Beyond the ashy overtones, a fairly focused lemon fuel profile comes through. This is particularly noticeable in the aftertaste, which is dominated by citrus and is decently cleansing. Like any standout OG, the Megawellness is particularly heavy. The deep pressure behind my eyes goes perfectly with the classically sedative lumbering headchange.